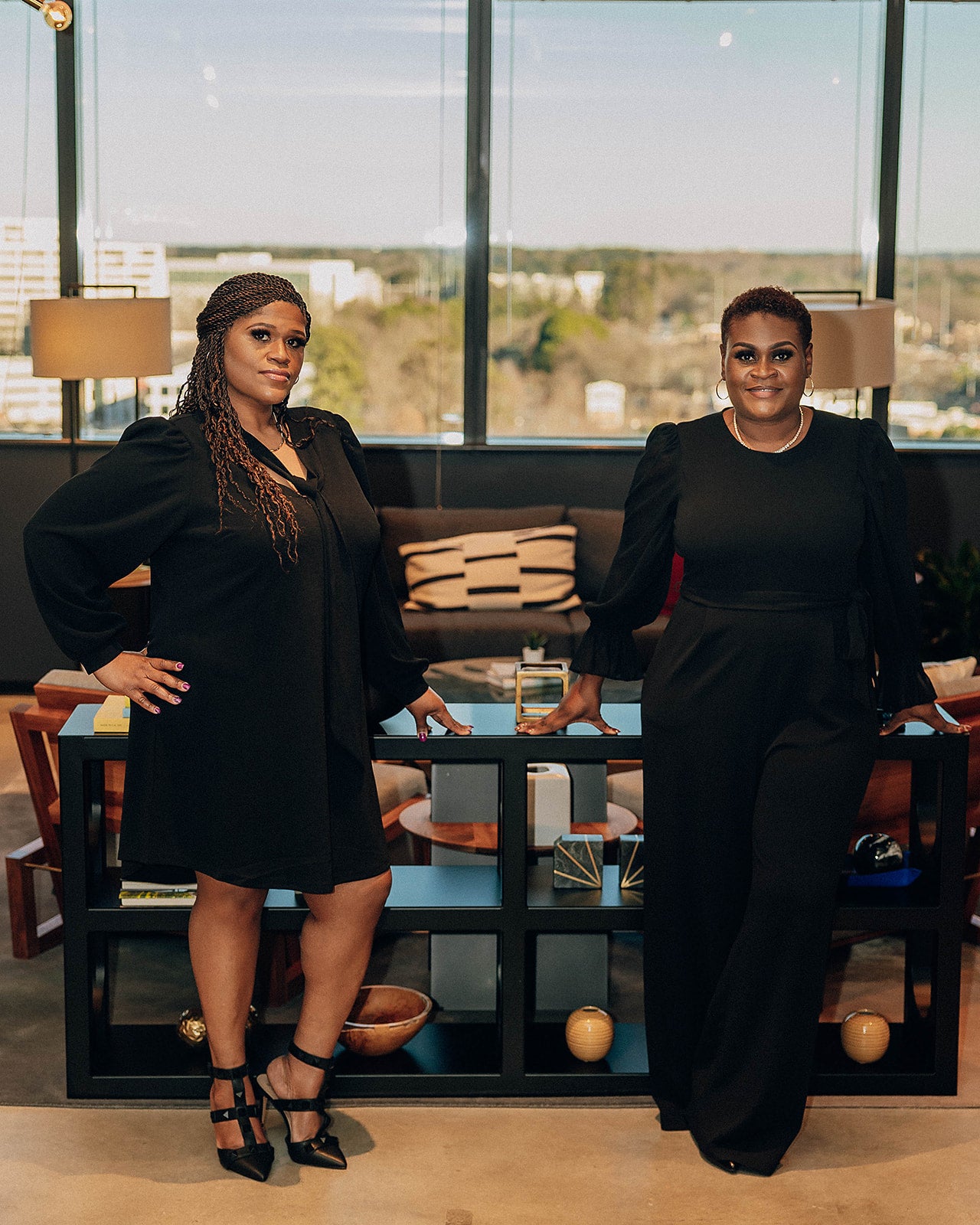 Black-owned business, Weekend Fetish, owned by sisters Tonita Hollins and Tawala Brumfield, is transforming the way we understand cosmetics through self-expression and inclusivity in the beauty business. 
Makeup like concealer, eyeshadow palettes, matte lipstick, luminous blush, and foundation have these women imagining a life where every day feels like the weekend for everyone. 
With thoughtful consideration for color-matching makeup with the right customer, the sisters have put in a lot of thought to help you find the best concealers, the best foundations, and eyeshadow looks using their virtual makeup app. 
Although women make up a significant part of beauty consumers spending over $1 billion every year on makeup products, makeup has evolved from creating a particular image of beauty to helping people explore artistry with themselves as the canvas.  
Whether you want to achieve a glam look with smokey eyes, contouring, red lipstick, or something more natural with nude lipstick, nude makeup, and pink blush…we've got you covered. Everyone is a Fetish Beauty!
The number of people using makeup, from beginners to experts, whether daily or occasional, is proof that the large and meaningful beauty industry has no limit when it comes to how it makes you feel. 
With that in mind, Tonita and Tawala want you to feel confident while utilizing their brand to enhance your Fetish Beauty.
Weekend Fetish has incorporated long-lasting, non-sticky, crease-free wear made with cruelty-free, vegan, and paraben-free ingredients so as not to compromise your look, skincare, and conscience. 
Weekend Fetish continues to grow its line of lip gloss, eyeliner, makeup brushes, and makeup sets by adding new and in-demand cosmetics. 
Not only do Tonita and Tawala want you to feel beautiful in your skin and expression, but they also want you to feel liberated.